BOOKS
Kelvin MacGregor
HERE WE GO!
(Published by Random House)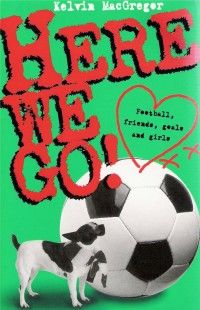 " ... I enjoyed the story, and the style - the way you tell it sparely, with not a word out of place. You do it so well and with absolute authenticity ... "
Alan Sillitoe, author of Saturday Night and Sunday Morning, The Loneliness of the Long Distance Runner
A contemporary coming-of-age novel about first love and football, HERE WE GO! covers the slice-of-life, feel good themes made popular by American teen movies: love, infatuation, friendship, death are all explored warmly, understandingly and humorously. It's a book about and for teenagers, while the sentiments at the heart of this fast-paced, fun read carry a nostalgic echo for any adults who read it.
Meet Joey! He's good-looking, football crazy, almost seventeen and desperate to snog Melanie Anderson, the school babe. Then there's Sal, his next-door neighbour, a feisty goalkeeper with attitude. Can she help Joey to score with Mel? Or does this particular goalie want to save Joey ... for herself!
"The book's a beautifully written first person narrative. Its characters are three dimensional and its hero is actually someone pretty cool whom all boy readers will want to be, and all girl readers will want to date. It also leaves you with a tingling sensation down your spine because you really come to care for these characters and what happens to them."
Random House editorial
 
                                                         REVIEWS
Joey's a cute 16-year-old boy who's a whiz at footie and obsessed with the school babe, Melanie Anderson. He lives next door to Sal, who he's known for yonks, and suddenly finds out she fancies him like mad! Find out, from a boy's point of view, the lengths a girl will go to to score with the boy of her dreams ...
Sugar Magazine
You don't have to be  a footie fan to be engrossed by this book. But you do have to be a fan of romance! Joey and Sal have known each other for life, and share a passion for football. Then Mel comes on the scene and Joey's attention starts to wander. But why's Sal so bothered? This is a perfect holiday read!
TV HITS Magazine
Joey is nearly 17 and mad about football. He is also about to leave school. Before he does though, he is desperate to go out with the gorgeous Melanie, but she is already dating his worst enemy, Slimie Climie. His next door neighbour, 14-year-old Sally, says that she will help. My favourite character is Sally, a tomboy, who still likes being girly and who is a bit like me. It was strange to read a story of everyday teenage life written from a boy's point of view. On the outside he's a typical hard guy, but through his thoughts the reader gets to like him and to sympathise with him. I would recommend this book.
School Reader Review
Joey Burns is the 16 year old son of a late football hero. A lot is expected of him from all corners, not least his own. Will he follow in his father's footsteps and join the local football team? He has the talent, but is his obsession with the school 'babe' diverting his attention? A classic tale of young teenage life in Scotland, this story deals with many of the issues young people go through in every day life. Not only is it a great read, but it's almost a 'self help' book for teenagers.
Amazon Review
Kelvin MacGregor does a great job here of understanding the tender experience that teenage boys and girls go through as they grow up. There are shade of Adrian Mole in Joey, a 16 year old footballer, who falls in love with Melanie, while Sally his next door neighbour secretly pines for him. Written with younger readers in mind, this book could easily appeal to adults too.
Richard Ratcliffe, reader HERE WE GO! audio book, Calibre Audio Library
* HERE WE GO! became the first book to be published in audio form by the Calibre Audio Library for blind people on the same day the book was available in shops.
* Kelvin was awarded a Writers' Bursary by the Scottish Arts Council (now Creative Scotland) on the strength of a work-in-progress to write a new novel.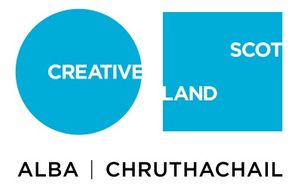 * Kelvin is a winner of the Flash 500 annual novel contest, judged by Headline Books.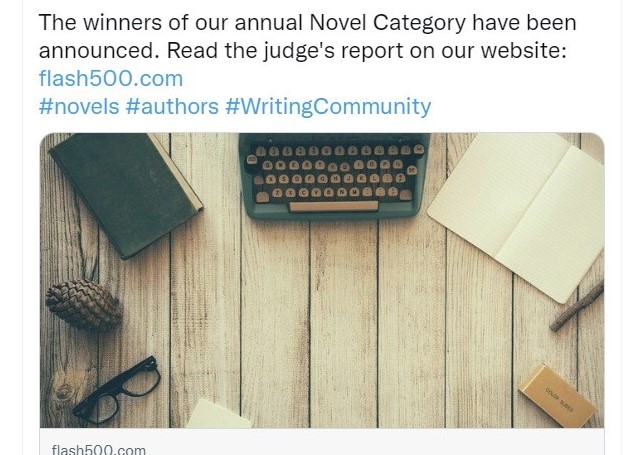 * A CIPD-qualified tutor, Kelvin has taught creative writing classes based on his own personally developed course that covers all aspects of fiction writing and screenplays. Kelvin has written and directed the short film Dodgy Evidence as part of a writers' workshop with his students, which was produced by Momentum.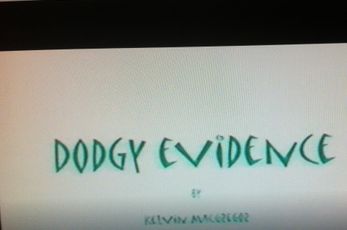 * Kelvin had his first foray into fiction working for the author Josephine Hart, typing the manuscript for her novel The Stillest Day (published by Chatto & Windus/Vintage Random House). The late Baroness Saatchi was the bestselling author of Damage (made into a film by Louis Malle starring Jeremy Irons and Juliette Binoche).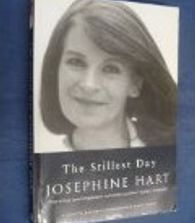 * Kelvin's film biography Kevin Costner: Prince of Hollywood was a Top 10 international bestseller, translated into several languages including French, Japanese, German, Hungarian.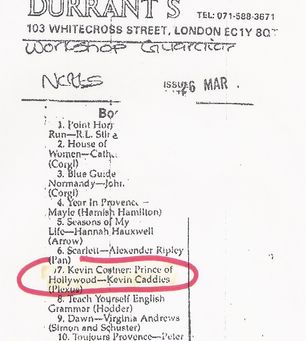 Kelvin MacGregor (writing as Kelvin Caddies)
KEVIN COSTNER: PRINCE OF HOLLYWOOD
(published by Plexus)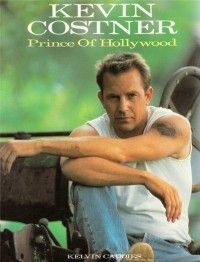 The phenomenal success of films like Robin Hood: Prince of Thieves, Dances With Wolves and JFK, have made Kevin Costner the ultimate Hollywood success story. In this first extensively researched, illustrated biography of Costner, journalist Kelvin Caddies explores the unique charisma of this self-effacing star whose image is that of a clean-cut hero in the tradition of Hollywood greats like Gary Cooper and Henry Fonda, but who also admits to having dark sides to his personality. Behind the softly-spoken facade of the man of action rather than words lies a shrewd businessman who has worked his way up through the Hollywood system through determination and hard work. Kelvin Caddies traces the star's life from his unsettled Californian childhood to become an actor at the age of 22, and shows how he progressed from low budget movies to the big time. Containing photographs from all stages of the star's career, Kevin Costner: Prince Of Hollywood provides a revealing portrait of a driven man with definite ideas of what he wants; a hard-edged personality hidden beneath the boyish grin of his public persona.
Plexus editorial
                                                       REVIEWS


Here's the chance for everyone to find out lots of things they never knew about the man himself. From those early appearances in Sizzle Beach USA and Shadows Run Black, to the multi-million dollar making legend he is today, everything is included in this book.
 TV HITS Magazine

 
The tale of an outsider who came to acting late on in life and then struggled for years against poverty and indifference before breaking through to become the world's number one star gives Scottish author Kelvin Caddies plenty to go on ... he must be commended for keeping an objective perspective and including material over which the book's subject would undoubtedly prefer draw a veil. Overall, however, it is a sympathetic biography. Caddies devotes the latter part of his book to the growing success story ... but it is the early boyhood and "struggling actor" section of this book which inevitably makes the most interesting reading. The book features 75 photographs, a full and up-to-date filmography and some interesting nuggets of information ... will undoubtedly please fans.
Melissa Brown, Bookshelf, Caithness Courier
By the age of 36, Kevin Costner had graduated from starring in low budget movies to being the producer, director and star of a film that won seven Academy Awards, Dances With Wolves. What motivates this man and makes him tick? There's obviously a lot more than luck involved, and Kelvin Caddies conscientiously chronicles Costner's rise, together with giving interesting little personal glimpses into this complex man who worries about not spending enough time with his children, but can't resist the lure of the next big movie project.
Lorna Reid, Loving Magazine
Kevin Costner recognized for his Academy Award winning epic of all time Dances With Wolves. The star of films Field Of Dreams, Waterworld, Message In A Bottle, The Postman is truly one of the classic princes of Hollywood. The book goes through Kevin's life, from graduating college, appearing in early 80s movies and on to all his recent films. With colour pics of the star and his movies, this book has the low down on Costner
Amazon Review
Kelvin MacGregor (writing as Kelvin Caddies)
KEVIN COSTNER: PRINCE OF HOLLYWOOD Australian Edition
(published by Angus & Robertson)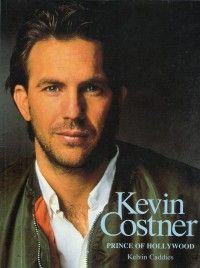 Kelvin MacGregor (writing as Kelvin Caddies)
KEVIN COSTNER: PRINCE DE HOLLYWOOD French Edition
(published by Guy Saint-Jean)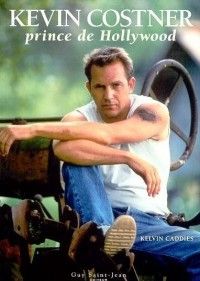 Kelvin MacGregor (writing as Kelvin Caddies)
KEVIN COSTNER: HOLLYWOOD HERCEGE Hungarian Edition
(Published by Phoenix Konyvek)